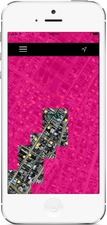 Seek NYC
Designed and implemented data architecture using Core Data. Designed and implemented map grid and user location to grid tile assignment with Core Location. Led concept development, UI design and logo design using Sketch and Photoshop.
SeekNYC is an exploration game in which you uncover a map of New York City. The more area you uncover the more your percentages rise. The app will also give recommendations to discover something new outside of your uncovered area.
Available for download in the iTunes App store
---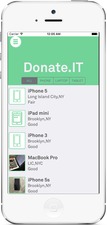 Donate.IT
Led concept development, implemented Parse integration and created custom UI elements with a team of four developers in a 48-hour Hackathon.

Donate.IT helps underrepresented communities by providing a platform for donating tech equipment.
---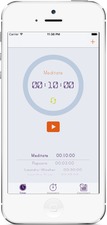 Neo Retro Timer
Designed and implemented UI. Designed and implemented custom timer feature.

Neo Retro Timer is a simple timer, stopwatch and special event countdown app with a punch of color and quirk.

Whenever the timer or countdown has run out or you log a lap on the stopwatch, the app flashes different bold colors as it chimes.